Global musician offers her eclectic view of R&B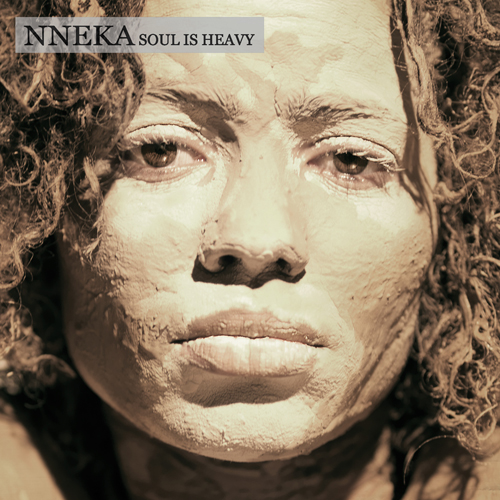 On her U.S. debut,
Concrete Jungle
(
review here
),
Nneka
showed off a fusion musical approach that blended everything from afro pop and reggae to hip hop and electronica. Shaped by her roots in Africa and Germany, Nneka's music was global in a way that world music should be.
Two years later,
Soul is Heavy
sets up a home base of R&B and soul, but Nneka still offers an eclectic perspective. While there's less emphasis on afro pop, her global sound remains. And even though
Concrete Jungle
had good production,
Soul is Heavy
's bigger budget allowed for more subtle engineering. It's more polished without being over produced.
Nneka's chameleon voice handles the stylistic hops with easy: breathy with a strong center on
Stay
, sassy and staccato on
V.I.P.
, and a harder rap attitude on
Camouflage
. Even within a single song, Nneka adapts her voice to the particular section. Take
Sleep
for example. The song starts out with glitchy electro pop chorus, then shifts into a down tempo dancehall section with a toasting style vocal. A soulful groove layers on top before slipping back to the chorus. It's catchy as it develops organically, crossing borders at will. "
I sleep my life away, but I don't want to wake up
."
To contrast with the smoother R&B songs, Nneka throws in a couple of harder tracks. The darkest one is
God Knows Why
, which kicks off with a sample of Lee Marvin's
First Thing You Know
from
Paint Your Wagon
(that's seriously old school!):
They civilize freedom til no one is free




No one except, by coincidence, me



Then, as a heavy, threatening groove kicks in, Nneka lays down her rap. She builds to the title tag, "
God knows why
", which calls back to a line from the original
Paint Your Wagon
song. Her flow is smooth as she gingerly glides through her lyrics:
You say you're feelin' me




Camouflage killin' me




Civilization to the extent of imprisoning me




Freedom is what you speak




Your god is whom I seek




For all you have, you have because of someone else's grief



Black Thought from the Roots throws down a verse, too ("
I'm just a public enemy that don't believe the hype
"). The contrast of his classic delivery splits up Nneka's sections and opens up the track.
Soul is Heavy
is full of strong songs. Actually choosing a favorite reflects the listener's head space. Will it be the comfortable retro beat of
Shining Star
? The thick darkness and reggae rhythm of
Lucifer (No Doubt)
? Maybe the jazzy R&B of
Restless
? Take your time and let the whole album soak in.