I would never claim to pick the best albums of 2012. Instead, I'll just share the music I've enjoyed most this year. That lets me off the hook for all the great albums I haven't reviewed yet. The other side of the equation is important, too. I review a lot of new bands, so it's a fair bet that some of these will be completely unfamiliar. Sifting through the albums I reviewed this year, I settled on a list of 10. Each of these albums clicked for me in, pulling me in for repeated listens even after the review was over. Browse the list and see what you think.
#10 - Lee Bains III & the Glory Fires, There is a Bomb in Gilead
With this postcard from the Dirty South,
Lee Bains III and the Glory Fires
offer up a fine serving of soulful blues, blistering country-fried rock, and gospel redemption. Every track is imbued with dedication and spirit.
There is a Bomb in Gilead
took me back to my hazy youth of Skynyrd and the Allmans, but their fresh, vibrant energy overpowered the idealized memories. (
original review
)
#9 - Convalescents, Armageddon
I'm sure there are countless local bands with the same dedication to relentless rhythms and catchy tunes, but the
Convalescents
are the premier pop punkers in my neighborhood.
Armageddon
channels Green Day as well as other punk forebears, while developing their own sound and attitude. The band features tight arrangements and serious musical skills that carry over into their live performances. (
original review
)
#8 - The Electric Mess, Falling Off the Face of the Earth
The Electric Mess
isn't local, but they deserve broader recognition. Fronted by Esther Crow as her drag alter ego, Chip Fontaine, the band pounds their way through a swirling psychedelic wail of fuzzed out guitars and growled vocals. Unlike their low-fi brethren, the Electric Mess builds a beautiful idealized retro sound that has the bandwidth to let every nuance ring forth. (
original review
)
#7 - Flying Lotus, Until the Quiet Comes
Producer
Flying Lotus
expands beyond the tension of his recent experimental electronic grooves to take his polyrhythmic explorations into a jazzier zone. Deconstructed R&B jams and free jazz riffs offer a new context for FlyLo's impeccable sense of rhythm. With a finger on a chaotic pulse,
Until the Quiet Comes
sails through a multiverse of sonic moods. (
original review
)
# 6 - Simon Little, [un]plugged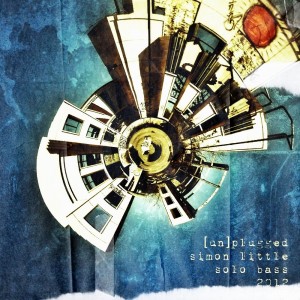 Bassist
Simon Little
may not be a household name, but he's an active session player in London.
On his solo album,
[un]plugged
, he takes his bass into a shadow zone between electronic and organic. Layered and processed sounds merge jazz and new age vibes into beautifully complex constructions that wander far from their stating points. Where some looping musicians get too enamored of their technology, Little deftly avoids that trap and develops his musical ideas into challenging compositions. (
original review
)
#5 - Godspeed You! Black Emperor, Allelujah! Don't Bend! Ascend!
Godspeed You! Black Emperor
split up years ago. Even thought they eventually resurrected, fans have still been waiting years for new music. The band brings a couple of older tracks into the studio to form the backbone of
Allelujah! Don't Bend! Ascend!
, but the ragged tones and walls of guitar fuzz satisfy the craving. The evocative chaos shows that they haven't lost their touch at providing noisy catharsis. (
original review
)
#4 - El Ten Eleven, Transitions
El Ten Eleven
blew me away with their live show. It was amazing to see how much sonic complexity Kristian Dunn and Tim Fogarty could create on stage with loops and processed instrument sounds while still pulling off the stage presence of a full band, too. But without the distraction of performance, could their studio recording compete with other post rock instrumental acts? The answer is a resounding, "Yes!"
Transitions
presents an eclectic face, with atmospheric soundscapes and intensely visceral rock earthiness. El Ten Eleven's rich sense of dynamics offers moments of quiet contemplation and majestic power. (
original review
)
#3 - Joe Jackson, The Duke
Joe Jackson
takes his well-documented love of jazz music and shines a spotlight on bandleader and jazz master, Duke Ellington. Despite his dedication to Ellington, Jackson makes a concerted effort to provide some aesthetic distance from the original material and offer a fresh perspective on the work. From the Afrobeat infused "Caravan" to the ska-infused "The Mooche", Jackson surprises us with how far you can take Ellington's compositions and still maintain a link to the magic. (
original review
)
#2 - Anywhere, Anywhere
I toss
Anywhere
into my mix about once every month or so just to immerse myself into a hypnotic zone of trippiness.
Anywhere
mashes up psychedelia with progressive structures to create a sound that sits poised on the edge of possibility. Raga, ambient wandering, and worldbeat infused folk rock are all whistle steps along this long strange trip. (
original review
)
#1 - Jonathan Segel, All Attractions
Jonathan Segel
is most well known for his work with Camper Van Beethoven.
All Attractions
features some of the same folk influences, but branches out into indie rock, psychedelia, and power pop. Segel's music never slips into predictability, with spacy wanderings finding their way to solid rock structure. His companion release,
Apricot Jam
, works the psychedelic angle a little more thoroughly, but both albums offer sparkly details to investigate and moody ambiance to savor. (
original review
)
Honorable mentions
If I had allowed myself more entries in my list, these albums would have been there. More fine music: