Harrison Sanborn - Proxy M.O.S. (Other Lives -

Black Tables

)
Proxy M.O.S. from Harrison Sanborn on Vimeo.
Normally, I pick a few new songs that catch my ear for my monthly singles post.
Black Tables
is not that new, coming from Other Lives' 2009 self-titled album. But a reader tipped me to this short film, which I think is a nice interpretation of the song.
Other Lives bring a soundtrack quality to their songs, so it's not surprising that the music works so well here. Harrison Sanborn uses the song's moodiness and dynamics to good effect. He captures a dreamy sense without slipping into the visual cliche of soft focus fades. Instead, he builds a story line from a small set of clear elements, repeating them in shifted contexts to imply a deeper complexity.
Spectrals
- Confetti (from

Bad Penny

)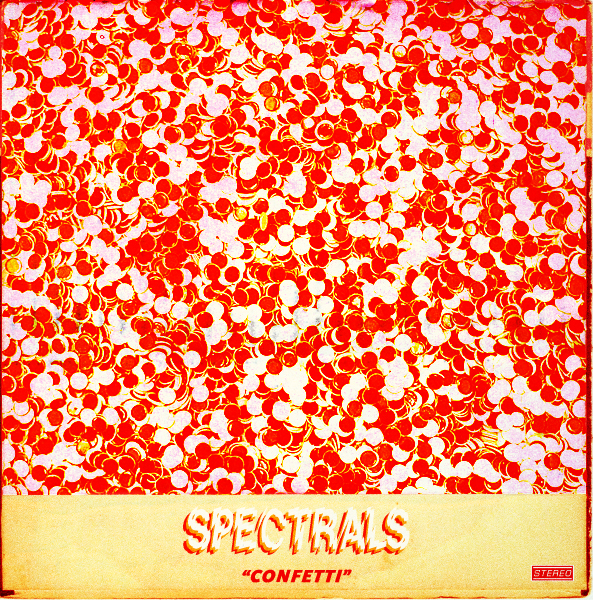 Louis Jones conjures up a retro R&B dance floor, complete with tinsel and mirror ball on
Confetti
. The lo-fi bouncy pop is soaked in garage soul sound. Jones' voice is young and unjaded. Between the sonic smear of recording haze and his accent,
Confetti
is reminiscent of the Arctic Monkeys, but the lyrics are much sweeter.
Jones has released several cassettes under the Spectrals name. Despite the band name, his debut album
Bad Penny
is largely a solo project (his brother Will Jones plays drums). Single artist bands are very common, but, at their worst, these projects can sound overproduced or just sloppy.
Confetti
avoids those pitfalls and maintains a spark of life, wrapped in nostalgia.
Black Bananas
- Rad Times (from

Rad Times Xpress IV

)
After Royal Trux dissolved, Jennifer Herrera recorded under her old band's abbreviation, RTX. Now she's promoting a new band name, Black Bananas.
Rad Times
manages to blend new wave funk and synth pop with more modern electronic sounds. It's densely packed with competing elements, like a radio tuned between two close stations.
Despite the muddle of component parts, the groove is compelling. I'll be curious to see how the rest of the album plays out.
Princess Superstar
- Xmas Swagger
Princess Superstar breaks a handful of rap stereotypes. Despite being a white, Jewish, female rapper, what stands out is her attitude and sense of humor. She seems happy enough to let the purists worry about stuff like cultural appropriation while she clowns around with Kool Keith, Prince Paul, and others.
Xmas Swagger
is her holiday offering, but she's also got a new album (
The New Evolution
) coming out next year.
Xmas Swagger
is classic Princess Superstar. The retro R&B groove sets a nice party vibe. The rapped verses don't show off as much of her speedy flow, but contrast nicely with her singing on the chorus. Above all, her humor comes through, especially in the song's punchline, tacked on to the last chorus:
I love Christmas and I love you.




I love Christmas everything




Except I'm mostly Jew



On that note, happy holidays to all.